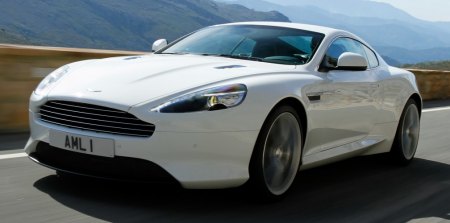 If you remember Virage, congratulation, you are at least as matured as me. Aston Martin built around 1,000 Virages from 1988 to the early 1990s. It was developed in prior to the takeover by Ford, so tight budget and lack of quality control resulted in something hardly memorable to car enthusiasts. The only thing we remember is its supercharged variant, Vantage, yet that is mostly due to its sheer power rather than overall competence.

So it is quite difficult to understand why Aston Martin reuses the name Virage on its latest model. Apart from saving the need for registering a new trademark, it seems to bring no advantages to the new car. In fact, the new Virage is a sharp contrast to the old car. Firstly, it is a beauty instead of a beast. You will be admired for good taste if you own this car. Secondly, it is powered by a V12 engine rather than a V8, so theoretically it has the grace to compare with Ferrari's GTs. Thirdly, the aluminum chassis and adaptive suspensions of this car are quite state of the art, a far cry from the old Virage. Lastly but not least, just like any other recent Astons, it is impeccably built with bespoke components and quality materials, so you will never feel cheated.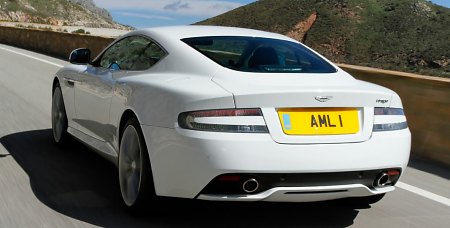 Replacing the DB9 with Virage is probably what Aston intends to do...



In my opinion, this car should have been called DB10. Officially, it is said to bridge the gap between DB9 and DBS. You know how narrow that gap is ! The Virage is priced at £150,000 in hardtop form (convertible version Volante costs slightly more), versus the £125,000 DB9 and £175,000 DBS. All of them are derived from the same VH platform and employ much the same V12 engine, so it is questionable whether there is room for three to survive. In particular, the prospect of DB9 is most pessimistic – not only it is 7 years older but also its market positioning as a civilized GT overlaps with the Virage. Therefore, I bet most customers will choose the new car instead. After all, replacing the DB9 with Virage is probably what Aston intends to do, although it won't say openly.




Style-wise, the Virage is unmistakably a derivative of DB9. Due to the same underpinnings, its body profile is virtually the same. However, gentler curves and a single bumper intake make it slightly sleeker, while the LED elements in headlamps appear more modern. Unfortunately, Aston did not alter the front grille and taillights at all, otherwise it would have been easier to differentiate from DB9. Compare with the brutal DBS, however, it is noticeably more civilized. I would say it is the handsomest among the three, if not by a large margin.

Inside, the similarity to other Astons is even more obvious. This is bascially the same interior you can find in DB9 and DBS – save the carbon-fiber trimming and seats in the latter case. It would be fine if you have never driven a modern Aston, because you will appreciate its bespoke switch gears, fine leather and generous use of aluminum. The heated and multi-adjustable front seats are about perfect. The rear ones are pure dog seats, as usual, though they can be ditched for a luggage bench.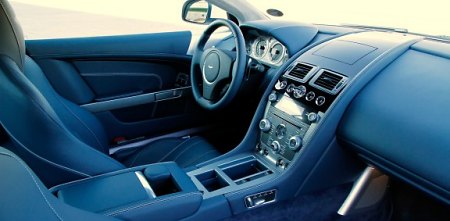 The Volante has an extra layer of Thinsulate (3M stuff) in its cloth top to provide better thermal insulation. Speaking of the Volante, I think it could be better selling than the coupe, because it looks even more beautiful with its top dropped.

As mentioned, the Virage is built on the familiar VH platform with aluminum spaceframe chassis and a bodywork made of aluminium, composites and steel. It also shares the same 2740 mm wheelbase with its V12 siblings. Kerb weight is 90 kg above DBS because it lacks the latter's carbon-fiber parts, but it uses the same carbon-ceramic brakes. Oriented to the GT side, the Virage employs ZF's 6-speed paddle-shift automatic transmission as standard. Two more comfort features are donated by Rapide – 10-level Bilstein electronic adaptive damping and the saloon's superior NVH insulation know-how. The aim is to make Virage the most refined Aston GT ever.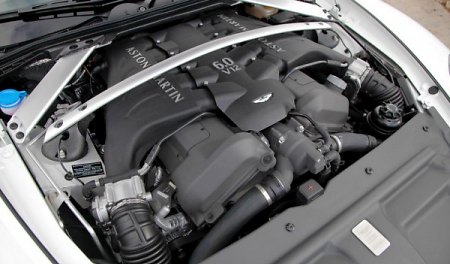 The V12 is still that Cologne-built 5935 cc unit. It is tuned to produce 490 hp, sitting neatly between DB9 (470hp) and DBS (510hp), accompany with 420 lbft of torque. A modern V12 should produce more power – for example, the 6-liter V12 on Ferrari 599 GTO delivers some 670 horses – but the Aston V12 is not exactly a modern engine. Remember, it has been existing since DB7 Vantage, and its origin as a pair of Ford Duratec V6 is not something to be excited about. Considering it lacks modern variable valve timing and direct injection, its output is not bad. There is enough power and low-down torque to exploit the chassis. Straight line speed of 186 mph is also respectable, although 0-60 mph sprint of 4.5 seconds is nothing spectacular.

No, the Virage is not about spectacular. If you expect lightning speed and razor sharp handling of Ferrari 599 GTO, you will be disappointed. The Aston is not meant to be the most thrilling driving machine on earth. It is designed for those enjoy a more relaxing driving experience, but still preserves the balance and agility of traditional sports cars. If Ferrari 599 GTO is one extreme and Bentley Continental GT is another, the Virage is probably the best compromise between them.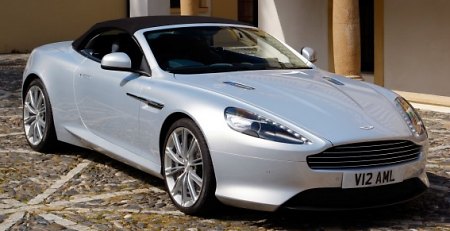 If 599GTO is one extreme and Continental GT is another, the Virage is the best compromise.



Drive the Virage normally, you will appreciate its new found refinement. The adaptive damping leads to a smooth ride that DB9 and DBS can only dream of, especially on rougher surfaces. Noise level in the cabin is noticeably lower, too. While the musical howl of the V12 is just slightly more distant than in DBS, road noise and shocks are much better filtered. The result is a calm and soothing environment. Switch to Sport mode, ride quality inevitably worsen, but the body motion is still beautifully controlled. The Virage has a sense of composure lacking in its siblings.

At 1785 kg, the Virage is a heavy car, but it rarely feels bulky to handle. Its large body is well balanced, roll is well suppressed and understeer intervenes lately. Quick turn-in and communicative steering make it feel smaller than it is. Grip and braking are also more than up to the job.

Ultimately, it is not as sporty as Ferrari 599. If you really push the car, you will be frustrated with the sluggish gearshifts of its ZF automatic, which is after all a torque-converter automatic. The chassis may also reveal its limitation if you abuse it – at the limit of adhesion, the balance shifts quickly from understeer to oversteer, thus it takes some caution if you drive fast on wet or slippery surfaces. Lacking active differential or torque vectoring, the Virage is by no means a Nurburgring hero.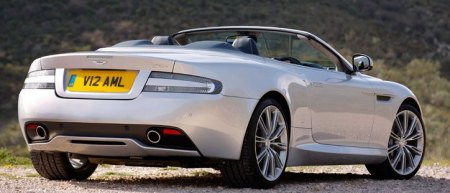 So despite of their similar mechanical layouts, Virage is not a direct rival to Ferrari 599. Its lower price and its more civilized manner should put it against Ferrari California, Mercedes SL65 AMG and Porsche 911 Turbo S, though Mercedes SLS AMG and Audi R8 GT may also be alternatives. All are good cars indeed. The final decision will depend on your taste. If you prefer the sound, smoothness and superior image of V12, as well as a graceful look, bespoke interior and hand-built quality, the Virage will be an obvious choice.

Problem is, those prefer the above qualities might already have a DB9 or DBS in their garages. Even though the Virage presents significant improvement in ride and refinement, the rest of the car is not that different from the existing cars. This does not constitute enough reasons to upgrade to the new car. Perhaps that is why Dr. Bez so keen to source powertrains from AMG.

Overall speaking, the Virage is a good choice if you are new to Aston. To existing customers, however, it is just a DB9 facelift.