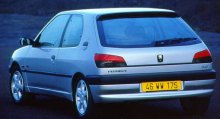 Here is my comment of the original Peugeot 306 :

First rate handling and ride, sweet sohc engine, handsome styling, decent cabin. A very dynamical hatchback.

After the revision in 1997, the comment became :

First rate ride, deteriorated handling although still class-leading, harsh and noisy 16 valves engine, handsome styling and decent cabin improved slightly. An unsuccessful update.

Strangely, Peugeot had done quite a lot in the update but most of them introduced counter effects - firstly, replacing the long-serving 8 valves 1.8 litres and 2.0 litres units with 16 valves versions seems to be a modernised move, but the 4-valvers was proved to be too harsh and too noisy, they are peaky, too. Now drive the 306 at low speed becomes lack of torque, at high speed becomes noisy. Oh yes, perhaps Peugeot wants to remind us that it builds Formula One racing engine.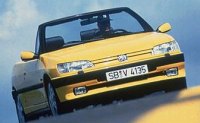 Secondly, Peugeot reworked the suspensions springs, dampers and bushing, these improved little bit refinement but in the price of body control and steering. Obviously, engineers did not spend too much time in road testing. Luckily, the original car handled so remarkable that such deterioration did not cost it the class-leading status.
Finally, the slightly exterior and interior styling changes are good news. Now, because of the update Peugeot 306 is no longer the best choice in this category. Although it is still (just) leading the dynamic aspect, poor refinement and the arise of competitors such as Volkswagen Golf IV make it actually less competitive. Moreover, the deterioration created really bad image to automotive journalists.