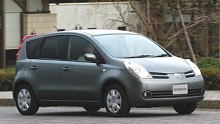 Seeing Nissan Note, I suddenly understand why it takes me so much time to write about cars. In the past, Nissan had just one small car, March (Micra). These days car makers regard that using a dedicated platform for one model is a waste of money. They try to develop multiple models from one platform. As a result, they reduced the no. of platform yet multiplied the no. of models they offer. Take the current March for example, from that platform Nissan derived the funky Cube, the larger Tiida and then it added another model called Note (it will be known as Tone to European). No wonder I have to write about so many cars each months ! Not only that, the same platform also gave birth to Renault Modus and Clio III, creating more difficulties for car journalists - how can we not fall asleep when writing so many similar cars ?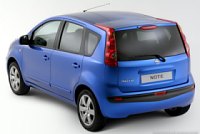 Note is the second largest derivative of the March platform. Its wheelbase of 2600 mm
equals to that of the Tiida but the length is limited to 4 meters. From its tall, boxy profile you may confuse it with a mini MAV like Opel Meriva and Fiat Idea. However, its cabin does not have much flexible functions. Items such as sliding rear seats, folding tables and underseat drawers are not available. It only provides a fold flat 60/40 split rear seat and an additional storage space under the boot floor.


Anyway, the boxy body and long wheelbase offer plenty of space inside for four adults. This make me wonder why we need C-segment cars (e.g. Renault Megane) when B-segment derivatives can offer as much interior space. Space is no longer a reason, but quality and refinement may be. Inevitably, the cheaper ingredients of the March platform is obvious in the Note. Although Nissan already employs some new fabrics and dashboard materials to brighten the cabin, it still lacks the quality feel of larger cars. The emphasis here is simplicity and ease of use.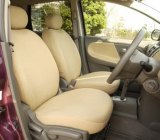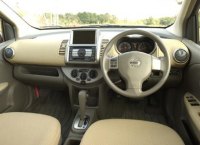 Being a Japanese city car, the Note should be economical and easy to drive. The former is achieved by a new all-alloy HR15DE engine and CVT, both share with Tiida. The latter is implemented by a small turning circle and light electric power steering. The 109 horsepower engine provides decent performance while noise suppression is pretty good by class standard. The strut and torsion-beam suspensions deliver fool-proof handling and decent ride comfort. Just don't expect too much grip from the 175/60 tires, or any feedback from the steering wheel.