Lotus Europa

Debut: 2006
Maker: Lotus
Predecessor: no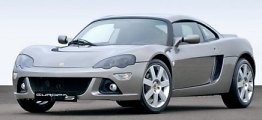 The 1966 Europa was the first mid-engined machine built by Lotus and one of the earliest of its kind in the world. Lotus produced some 8500 units of Europa during the next 10 years, making it one of the most successful Lotuses ever made. Perhaps because of such success, Lotus reapplies the name to its latest GT car.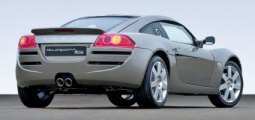 Sharing the same profile and windscreen with Elise, Europa S is clearly yet another derivative from that Lotus core model. However, Europa S is engineered to be softer, more comfortable and easier to drive to attract another kind of customers. It has a 30mm stretch in wheelbase to give more interior room. It has lower door sills and higher roof to make access slightly easier. Its cabin has more standard equipment (air con, twin airbags, power windows, central locking, a cheap sat nav and, well, carpets). It has slightly more boot space (up from 112 to 154 liters) thanks to a longer rear overhang. Its suspensions are set softer to provide supple ride. Moreover, it has the peaky Toyota engine replaced by Opel's 2.0-liter 16V turbocharged engine, with 200 horsepower and very useful 200 lbft of torque on tap to ease driving effort. Now you may realize that Europa S is actually a repackaged version of the now-defunct Opel Speedster / Vauxhall VX220 !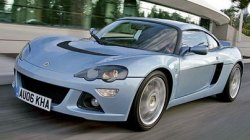 143 mph top speed, 0-60 in 5.6 seconds and 0-100 in 13.8 seconds are good numbers for a GT car costing £33,000, or equivalent to the base Porsche Boxster. On the down side, the low-revving character of the Opel engine (it reaches peak power at only 5400rpm), its uninspiring exhaust note and its slow throttle response are disgraceful for a GT car. Lotus should have given it a world-class V6, but sadly, it did not want to make the necessary investment.


Predictably, the handling is softer than Elise but still remarkable by class standard. This is a mid-engined machine with very low center of gravity and low inertia, thanks to the lightweight aluminum chassis and composite body. It carries 135 kg more than Elise but still under 1 ton. That eases the load to the 225-section rear tires and 288mm diameter ventilated disc brakes thus return remarkable roadholding and braking. The steering continues to be light and feelsome. Compare with Elise, its handling has lost some sharpness and precision, but by touring car standard it is by all means admirable.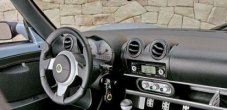 The ride quality is also supple enough to work as an everyday GT. Nevertheless, the Europa S is by no means a comfortable or refined car. Its composite body on frame structure generates a lot more NVH than a rigid steel monocoque. Its bare cabin lacks sound insulation. Its dashboard and switchgears are made of nasty cheap plastics. Its steering wheel is fixed. Adjustment to the thin seats is limited. The door sills are still too high to get in and out easily… and there are no rear seats. It is difficult to imagine how it can compete with Porsche Boxster / Cayman, Audi TT and Nissan 350Z as a touring car. No wonder its sales target is just 500 units a year.

3 years ago we were happy with Opel Speedster Turbo. Today the same ingredients can no longer satisfy us, especially when the price has been increased from £26,000 to £33,000 and the car has been rebadged to Lotus. If you want the ultimate driving thrill at this price, Elise S is always the first choice. If you also take comfort and usability seriously, then choose Porsche Cayman or Audi TT instead. Europa S can satisfy neither requirements, nor it is a good compromise between the two sides. Lotus has not produced a car so disappointing for many years.
The above report was last updated on 20 Sep 2006. All Rights Reserved.
Europa SE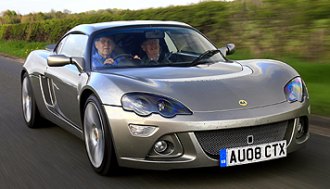 No matter in terms of sales figures or reputation, Lotus Europa S has been disappointing. Now its position is being replaced by Europa SE, a more powerful and more capable car. First of all, its 2-liter turbo engine has been tweaked to produce a more competitive 225 horsepower and 221 lb-ft of torque. Lotus claims very minor improvement in performance – 5.5 seconds instead of 5.6 seconds for 0-60 mph, 13.0 seconds instead of 13.8 sec for 0-100 mph, while top speed is even unchanged at 143 mph – but in reality it feels noticeably stronger.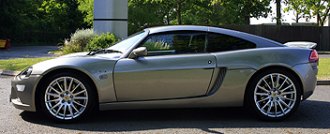 The chassis is basically unchanged, but it employs wider tires, new lightweight alloy wheels (now the rear ones grown to 18-inch) and larger, 308mm AP disc brakes. Its handling is more capable. It shows less understeer in corners than the old car, while keeping the compliant ride unchanged. The extra torque makes overtaking more effortless.

The interior is now thoroughly leather wrapped, so no more complaints for nasty plastics. The leather seats look terrific. However, Europa is still a basic driving tool compare with most other coupes from mass manufacturers. Its cockpit is narrow, noise insulation is poor, build quality is inconsistent and access to the cabin across the wide sills is not easy. Moreover, you have to put up with the uninspiring noise of the turbocharged Ecotec engine. As a GT, it is still too compromised.
The above report was last updated on 21 Jul 2008. All Rights Reserved.