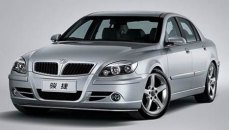 China Brilliance is a mid-size car maker in China, lagging behind market leaders SAIC (Shanghai Automotive Industrial Corporation) and FAW (First Automotive Works) by a large margin. In 2006, it produced about 200,000 vehicles, half of which were low-quality commercial vehicles, another half were passenger cars. Among the latter, some 22,000 units were BMWs - BMW partnered with Brilliance to assemble 3 and 5-Series locally in order to escape from heavy tariff - and 58,000 units were the Zhonghua brand sedan about which we are going to talk.

Born in 2002, Zhonghua sedan, whose name means "Chinese", was the first mass production Chinese passenger car having its own intellectual property rights. However, that doesn't mean the Chinese developed the car by themselves. In fact, it was designed by Giugiaro and later facelifted by Pininfarina. It chassis was engineered by Porsche Engineering. Its engines and transmissions are sourced from Mitsubishi. Finally, BMW helped setting up its quality standards for production, as the BMW lines are located under the same roof. This car was the work of United Nation with very little input from China Brilliance itself. This explain why AutoZine did not want to report this car in the past 4 years. However, as the car was updated and went on sale in Europe recently, I think you might be interested to know more about it.

The European version of Zhonghua is called "BS6". It was imported by a Luxembourg dealer which planned to sell it across Europe. Some 3,000 units already arrived Europe late last year and 15,000 units more are planned to be sold this year. It has two weapons to lure customers – price and size. Starting from 19,000 Euro to 23,000 Euro for a fully loaded model, it is significantly cheaper than Ford Mondeo, Opel Vectra and Volkswagen Passat with which it competes - and even Hyundai Sonata. But at the same time it is considerably larger than rivals, offering a 4.9 meters length and a long wheelbase at 2.79 meters. Its use of space is not particularly efficient, but still it offers ample room for 5 people, especially for rear passengers, and there is a limousine-rivaling luggage space of 550 liters. Budget buyers should be tempted. Korean car makers must be frightening…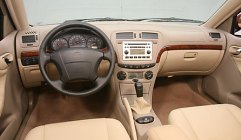 Unfortunately, Chinese cars are still not in the league of Korean cars in terms of quality. This is obvious in the cabin, where the dashboard is made of hard plastics and parts are assembled with varying gaps. Some moving parts look like filmsy and their durability is doubtful. The low-rent leather seats and faux wood inserts look cheap. The driving position is also flawed – even with the seat adjusted to the lowest position, the driver's legs are still too close to the steering wheel. So, you might think at least it provide long list of equipment for compensation ? Sorry, it actually offers very little standard equipment – a simple CD player, a poorly functioned climate control and only 2 air bags. No traction control or ESP stability control. It doesn't sound really that bargain compare with the richly equipped Korean cars.

Mitsubishi supplies two old engines to the car: a 2.0-liter SOHC 16V with 122hp and a 2.4-liter SOHC 16V with 130hp. They are apparently lack of punch. But even worse is that the large sedan weighs 1445 kilograms. Even if you opt for the 2.4 engine and manual gearbox, it would take more than 11 seconds to accelerate from zero to sixty mph. In addition to poor fuel consumption and vague gearshift, the powertrain is well below the standards of class rivals. On the positive side, at least the engines are not too noisy and wind noise is bearable – partly helped by the low drag coefficient of 0.29.

The chassis is better than the powertrains. Zhonghua / BS6 has rather modern suspensions, which are multi-links front and rear. The five-link rear suspensions allow passive rear-wheel steer to eliminate oversteer at high speed. No wonder it displays good high-speed stability on motorways. Bump absorption is also up to job, certainly better than Korean cars because the Chinese car is tuned to ride well on the bumpy roads commonly found in China.



Nevertheless, once you up the pace and enter attack mode, it loses body control and ride compliance quickly as a result of the soft-biased suspensions. The steering is also too light and numb to inspire confidence. Traction could be a problem on wet roads. If you crash, not many safety devices can save you. It is heard that the car got only 2 stars in TUV test simulating Europe NCAP.

All these weaknesses are predictable for a car serving mainly as taxis in China. In fact, very few local people buy Zhonghua as private cars. They would rather choose the locally assembled Honda Accord, Volkswagen Passat, Ford Mondeo, Nissan Cefiro or Mazda 6. Even though it is claimed to be the first Chinese car designed for Chinese, it does not appeal to the Chinese car-buying public, which is getting wiser and wiser these days. For European market, the battle could only be more difficult. This might be the first Chinese invasion to European car market, but it has little chance for success.



Zhonghua, Junjie, Zunchi, BS4 and BS6, how to distinguish?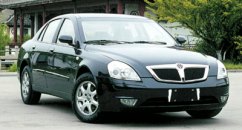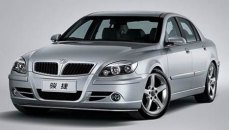 << Left: Zunchi (BS6); Right: Junjie (BS4)



In China, Zhonghua has two versions: Junjie (means "handsome and agile") is the cheaper one, Zunchi (means "prestige run") is the more upmarket version. Both cars are mechanically identical but the clothes and trims are different. The Zunchi's exterior was facelifted by Pininfarina and boosts longer front and rear overhangs than the cheaper version. It also gets more luxury interior trimming and equipment to justify the higher price.

In Europe, Junjie and Zunchi are renamed to BS4 and BS6 respectively.